Infant Toddler Program Services Guide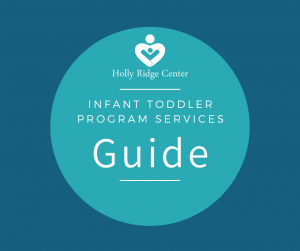 Families and Community Members – We wanted to provide you to a guide of our Infant Toddler Program services during Covid-19.  We are continuing to accept referrals and providing virtual services through video conferencing and phone calls.   If you haven't tried teleintervention services yet, via the Zoom platform, please consider participating, our providers are finding fun and creative ways to make these appointments special and productive.
The guide can be found here Services at Holly Ridge during COVID 19.